October 2015

Eardley Canyon - San Rafael Swell (Revised + KMZ File)
Goblin's Lair - San Rafael Swell (Revised + KMZ File)
Goblin Valley - San Rafael Swell (Revised + KMZ File)
September 2015
Hogwarts Canyon - North Wash (HD Video)
Big Horn - Arches National Park (KMZ File)
Cameltoe - Moab (KMZ File)
Dragonfly Canyon - Arches National Park (KMZ File)
Elephant Butte - Arches National Park (KMZ File)
Entrajo Canyon - Moab (KMZ File)
Fins & Things - Moab (KMZ File)
Medieval Chamber - Moab (KMZ File)
MMI Canyon - Arches National Park (KMZ File)
Not Tierdrop Canyon - Arches National Park (KMZ File)
Undercover - Arches National Park (KMZ File)
Pleiades - Moab (KMZ File)
Repeat Jr. - Arches National Park (KMZ File)
Rock of Ages - Moab (KMZ File)
Tierdrop Canyon - Arches National Park (KMZ File)
Winter Camp Slot - Arches National Park (KMZ File)
August 2015
Buckhorn Wash Pictographs - San Rafael Swell
North Guardian Angel - Zion National Park (KMZ File)
Parunuweap Canyon - Zion National Park (KMZ File)
Red Cave - Zion National Park (KMZ File)
Kanarra Creek - Zion National Park (KMZ File)
Zion Rock Art - Zion National Park (KMZ File)
Zion Swimming Hole - Zion National Park (KMZ File)
Parowan Gap - Parowan Utah (KMZ File)
July 2015
Trachyte Falls - Lake Powell
Blarney Canyon - North Wash (HD Video)
Constrychnine - Poison Spring Canyon (HD Video)
Granary Canyon - Moab (Revised)
Granary Canyon - Moab (KMZ File)
Horseshoe Canyon - Robbers Roost (KMZ File)
Bluejohn Canyon - Robbers Roost (KMZ File)
Heaps Canyon - Zion National Park (Kmz File)
Imlay Canyon - Zion National Park (KMZ File)
Kolob Canyon - Zion National Park (KMZ File)
Misery Canyon - Zion National Park (KMZ File)
Orderville Canyon - Zion National Park (KMZ File)
Red Hollow - Zion National Park (KMZ File)
Rock Canyon - Zion National Park (KMZ File)
Spry Canyon - Zion National Park (KMZ File)
Telephone Canyon - Zion National Park (KMZ File)
Water Canyon - Zion National Park (KMZ File)
Lion's Mouth Cave Pictographs - Cedar City (KMZ File)
June 2015
Red Breaks - Escalante Grand Staircase
Big Crane - Cedar Mesa
Paradiso Canyon - Lake Powell (HD Video)
Birch Hollow - Zion National Park (HD Video)
Baker Canyon - Escalante Grand Staircase (Revised)
Butler Wash Road - Cedar Mesa (Revised Members Only)
Good Day Jim - Lake Powell (Revised)
SGR Slot - Moab (KMZ File)
U-Turn - Arches National Park (KMZ File)
Echo Canyon - Zion National Park (KMZ File)
Pine Creek Canyon - Zion National Park (KMZ File)
Keyhole Canyon - Zion National Park (KMZ File)
Mystery Canyon - Zion National Park (KMZ File)
Subway - Zion National Park (KMZ File)
Das Boot - Zion National Park (KMZ File)
Behunin Canyon - Zion National Park (KMZ File)
Yankee Doodle - Silver Reef (KMZ File)
Boltergeist - Silver Reef (KMZ File)
Boundary - Zion National Park (KMZ File)
Birch Hollow -Zion National Park (KMZ File)
Checkerboard Canyon - Zion National Park (KMZ File)
Angels Landing - Zion National Park (KMZ File)
Deep Creek - Zion National Park (KMZ File)
Englestead - Zion National Park (KMZ File)
Eye of the Needle - Zion National Park (KMZ File)
May 2015
Water Canyon - Zion National Park
Water Canyon - Zion National Park (HD Video)
Mill Creek - Moab (Revised)
Quandary Canyon - San Rafael Swell (HD Video)
Pleiades Canyon - Moab (Revised)
Parowan Gap - Parowan (Revised added Dinosaur tracks)
April 2015
Yellow Comet Pictograph - Moab
Fins & Things Canyon - Moab
SGR Slot - Moab
Sand Flats Recreation Permit - Moab
Butler Wash Road - Cedar Mesa (Revised Members Only)
March 2015
Cowboy Hot Tubs - Moab (HD Video)
Arches Canyoneering Permits - Arches NP (Revised)
February 2015
Little Cottonwood Canyon Pictographs - Wasatch Mountains
The Squeeze - San Rafael Swell (Revised)
January 2015
Alpine Sliding Rock - Wasatch Mountains (Revised)
December 2014
Professor Creek - Moab
Undercover Canyon - Arches NP (Revised)
November 2014
Not Tierdrop Canyon - Arches National Park
Tierdrop Canyon - Arches National Park (Revised)
October 2014
Lion's Mouth Cave Pictographs - Cedar City
September 2014
Single Rope - Robbers Roost
Arches Canyoneering Permits - Arches NP (Revised)
August 2014
Cowboy Hot Tubs - Moab
July 2014
Grassy Knoll Petroglyphs - San Rafael Swell
A Bad Day In Good Day Jim
Nine Mile Canyon Guide - Price, UT (Revised)
June 2014
Arches Canyoneering Permits - Arches National Park
Zebra & Tunnel Slot - Escalante Grand Staircase (HD Video)
May 2014
Medieval Chamber - Moab (Revised)
April 2014
Chambers Rescue - Robbers Roost
March 2014
Dark Angel Petroglyphs - Arches National Park
February 2014
Mossy Cave - Bryce Canyon National Park
January 2014
Poe Canyon - Capitol Reef National Park (Revised)
Happy Dog - Capitol Reef National Park (Revised)
December 2013
False Kiva - Canyonlands National Park
November 2013
Spencer Canyon - Escalante Grand Staircase
October 2013
Messin' Around - North Wash
September 2013
Provo Canyon Petroglyphs - Provo Canyon
Zion Rock Art - Zion National Park (HD Video)
Zion Rock Art - Zion National Park (Revised)
Subway (Left Fork) - Zion National Park (Revised)
August 2013
Doll House Ruin - Cedar Mesa
Lehman Cave - Great Basin National Park (Revised)
July 2013
Provo River Float - Provo Canyon
Upper Black Box - San Rafael Swell
Upper Black Box - San Rafael Swell (Video)
Poe Canyon - Capitol Reef National Park
Halls Creek Narrows - Capitol Reef National Park
Happy Dog - Capitol Reef National Park (Revised)
Neon Canyon - Escalante Grand Staircase (Revised)
June 2013
Devil's Thumb - Lake Powell
Glaucoma - Lake Powell
Tinnitus - Lake Powell
Sinusitis - Lake Powell
Merry Piglet - North Wash
The Squeeze - San Rafael Swell (HD Video)
Added a search function to the Home Page
Hogwarts Canyon - North Wash (Revised)
May 2013
Morocco Canyon - North Wash
Morocco Canyon - North Wash (HD Video)
Hogwarts Canyon - North Wash
Zebra Canyon & Tunnel Slot - Escalante Grand Staircase
Dry Fork Canyons - Escalante Grand Staircase
Leprechaun Canyon - North Wash (HD Video)
Boss Hog - North Wash (Added Hog 2 & 3)
Gravel Canyon - Cedar Mesa (Revised)
April 2013
Willard Pictographs - Wasatch Mountains
Willard Pictographs - Wasatch Mountains (HD Video)
Happy Dog - Capitol Reef
Pandora's Box - Capitol Reef (Revised)
Sevenmile Canyon - Moab (HD Video)
March 2013
Bartlett Pictographs - Moab
Rock of Ages - Moab (HD Video)
Boltergeist Canyon - Silver Reef (HD Video)
February 2013
Five Faces Pictograph - Canyonlands NP
Ruby's Ladder & Cable Tramway - Moab
Birch Hollow - Zion National Park (Revised)
Stansbury Island Petroglyphs - Stansbury Island (Revised)

January 2013
Fighting Men Petroglyphs - Canyonlands NP
Hog Canyon Petroglyphs - Canyonlands NP
U-Turn - Arches National Park (HD Video)
Big Horn - Arches National Park (HD Video)
Tierdrop - Arches National Park (HD Video)
Undercover Canyon - Arches NP (Revised)
Undercover Canyon - Arches NP (HD Video)
MMI Canyon - Arches NP (Revised)
December 2012
Moab Grotto Pictograph Panel - Moab
The Squeeze - San Rafael Swell (Revised)
Yankee Doodle - Silver Reef (Revised)
Yankee Doodle - Silver Reef (HD Video)

November 2012
Nefertiti Petroglyphs - Green River
Das Boot - Zion National Park (Revised)
Das Boot - Zion National Park (HD Video)
The Subway - Zion National Park (HD Video)
September 2012
Rocky Mouth Canyon - Wasatch Mountain (Revised)
Rocky Mouth Canyon - Wasatch Mountains (HD Video)
Mirror Lake Highway Use Fee Information
Freemont Waterfall - Capitol Reef (Revised)
August 2012
Purgatory Canyon - Lake Powell
Inferno Canyon - Lake Powell
Limbo Canyon - Lake Powell
Paradiso Canyon - Lake Powell
Mystery - Zion National Park (Revised)
Mystery - Zion National Park (HD Video)
Water Canyon - Robbers Roost (HD Video)
July 2012
Buckskin Gulch - Paria Canyon (Revised)
Buckskin Gulch - Paria Canyon (HD Video)
Pine Creek Canyon - Zion National Park (HD Video)
Heaps Canyon - Zion National Park (HD Video)
Big Spring East Fork - Robbers Roost (HD Video)
Hard Day Harvey - Lake Powell (Revised)
Good Day Jim - Lake Powell (Revised)
June 2012
Checkerboard Canyon - Zion National Park
Climb-Utah.com app for Android Smartphone
Alcatraz Canyon - Robbers Roost (HD Video)
High Spur - Robbers Roost (HD Video)
Big Spring Northwest Fork - Robbers Roost (HD Video)
May 2012
Red Man Pictograph - Stansbury Mountains
Red Man Pictograph - Stansbury Mountains (HD Video)
Beaver Pond Ruins - Cedar Mesa
Arch Canyon Ruins - Cedar Mesa
Moon House Ruin - Cedar Mesa (HD Video)
Defiance House - Lake Powell
Stansbury Petroglyphs - Stansbury Island (Revised)
Goblin's Lair - Goblin Valley State Park (Revised)
April 2012
Solstice Snake Petroglyph - Moab
Big Horn Sheep Petroglyph Panel - Moab
Zion Backcountry Permits - Zion NP (Revised)
March 2012
Story Rock Petroglyphs - Iosepa Ghost Town
Stansbury Island Petroglyphs - Stansbury Island
Little Colorado River Gorge - January 1980
Goblin's Lair - Goblin Valley State Park (Revised)
February 2012
Fiery Furnace - Arches National Park (Revised)
Fiery Furnace - Arches National Park (HD Video)
Sandthrax Canyon - Epic Debacle
Elephant Butte - Arches National Park (Revised)
January 2012
No Mans Canyon - Robbers Roost
No Mans Tragedy - The Death of Louis Cicotello
Elephant Butte - Arches National Park (HD Video)
December 2011
Lost Park - Robbers Roost
Goblin's Lair - Goblin Valley State Park
Goblin's Lair - Goblin Valley State Park (HD Video)
Sandthrax - North Wash (HD Video)
Antelope Canyon Flash Flood (Video)
Corner Canyon Trails - Wasatch Mountains
Corner Canyon Trails - Wasatch Mountains (HD Video)
Meadow Hot Spring - Meadow Utah (Revised)
Meadow Hot Spring - Meadow Utah (HD Video)
Arscenic - Poison Springs (Revised)
Arscenic - Poison Springs (HD Video)
November 2011
Hidden Valley to Moab Rim Traverse - Moab
Zion Swimming Hole - Zion National Park
Zion Swimming Hole - Zion National Park (HD Video)
October 2011
Alpine Sliding Rock - Wasatch Mountains (New Video)
Echo Canyon - Zion National Park (Revised)
Echo Canyon - Zion National Park (HD Video)
Secret Lake - Wasatch Mountains (Revised)
Secret Lake - Wasatch Mountains (HD Video)
Kolob Canyon - Zion National Park (HD Video)
Split Level Ruin - Cedar Mesa (Revised)
September 2011
Water Canyon - Robbers Roost
Kanarra Creek - Zion National Park (Revised)
Kanarra Creek - Zion National Park (HD Video)
Orderville Gulch - Zion National Park (Revised)
Orderville Gulch - Zion National Park (HD Video)
Keyhole Canyon - Zion National Park (HD Video)
Heaps Canyon - Zion National Park (Revised)
Boundary Canyon - Zion National Park (Revised)
August 2011
Moab Mammoth Petroglyph - Moab
Dragonfly - Arches National Park (Revised)
Dragonfly - Arches National Park (HD Video)
Entrajo Canyon - Moab (HD Video)
Boundary Canyon - Zion National Park (Revised)
July 2011
Red Spur - Robbers Roost
Fairy Forest - Uinta Mountains
Black Hole - Cedar Mesa (HD Video)
Zero Gravity- San Rafael Swell (HD Video)
Zero Gravity- San Rafael Swell (Revised)
Mill Creek Canyon - Moab (HD Video)
Dellenbaugh Tunnel - Moab (HD Video)
Baptist Draw - San Rafael Swell (Revised)
Fiery Furnace - Arches National Park (Revised)
June 2011
Alpine Sliding Rock - Wasatch Mountains
Dellenbaugh Tunnel - Moab
Duckett Slot - Cedar Mesa
Lost Angel - Dirty Devil
Storm Window Arch - Wasatch Mountains (Revised)
Escaping The Subway - Zion (HD Video)
Short Canyon - Cedar Mesa (Revised)
Rock of Ages - Moab (Revised)
Undercover Canyon - Arches National Park (Revised)
MMI Canyon - Arches National Park (Revised)
Angel Cove - Dirty Devil (Revised)
Fallen Angel - Dirty Devil (Revised)
Chambers Canyon - Robbers Roost (Revised)
May 2011
Moab Wind Caves - Moab
Moab Maiden Petroglyph - Moab
The Owl Petroglyph Panel - Moab
Escaping The Subway - Epic Adventure
April 2011
Sevenmile Canyon - Moab
Snake in Mouth Pictographs - Moab
Intestine Man & TV Sheep - Moab
Stuck in Chambers - Epic Adventure
Chambers Canyon - Robbers Roost (Video)
Cheating Death in Bluejohn Canyon (Revised)
Constrychnine - Poison Springs (Revised)
Birthing Scene - Moab (Revised)
Fifth Water Hot Spring - Spanish Fork (Revised)
March 2011
Lower Mule Canyon - Cedar Mesa
Climb-Utah YouTube Channel
February 2011
Walnut Knob Petroglyphs - Cedar Mesa
Opening Pandora's Box - Search & Rescue
Parowan Gap Petroglyphs - Parowan Utah (Revised)
Undercover Canyon - Arches National Park (Revised)
MMI Canyon - Arches National Park (Revised)
January 2011
Buckskin Gulch - Vermillion Cliffs Wilderness (Revised)
Keyhole Canyon - Zion National Park (Revised)
2010 and Earlier Updates
See Updates - Page 2
Like us on Facebook.
Subscribe to us on YouTube.

Climb-Utah.com App for Android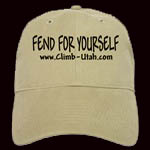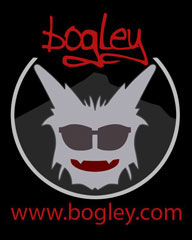 Bogley.com
The finest outdoor forum on the web. A fantastic place to hang-out, meet new friends, enjoy the latest news and gossip.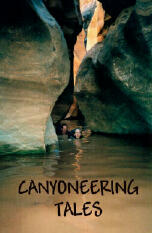 Canyoneering Tales
Book of epic, humorous and tragic canyoneering stories.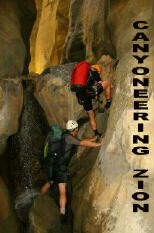 Canyoneering Zion
A Guidebook to the Canyons in Zion National Park.